PT, DPT, Herman & Wallace Pelvic Floor Lv-1A and 2A, Cert. DN, Physical Therapist
I am an Oregon native who attended University of Oregon's Honors College for undergraduate studies followed by Pacific University's Doctorate of Physical Therapy program. My interest in treating pelvic floor conditions started even before my graduate studies and has only blossomed through the years with opportunities to learn and work with these patients. During one of my clinical rotations, I worked exclusively with patients experiencing vestibular conditions under the mentorship of one of the leading experts in that field, and I have loved working with patients experiencing dizziness ever since. I have an identical twin sister who is in surgery residency and an older brother who works as a civil engineer; my mom manages a university research greenhouse while my dad surveys for the city of Beaverton. While none of my family is near, I have found the community of Asheville to be so welcoming and supportive.
MY CORE VALUES ARE HONESTY, EMPATHY, AND ACCOUNTABILITY.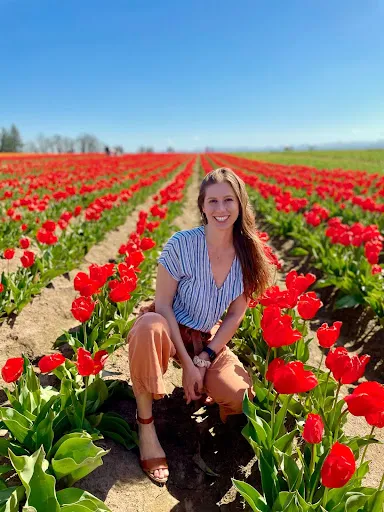 "The same boiling water that softens the potato hardens the egg." 
I am passionate to help my patients with issues such as urinary incontinence (urge/frequency/stress), pelvic pain, dyspareunia (pain with sex), overactive bladder, pre- and post-partum issues (preparing for birth and bodily changes afterward), diastasis recti (abdominal wall separation), constipation, cesarian and vaginal scar pain/restrictions, pelvic floor prolapse (bladder/vaginal/bowel), return to sports after childbirth, dizziness, concussive symptoms, as well as musculoskeletal pain and dysfunction.  
I specialize in several areas including: pelvic floor dysfunctions, vestibular conditions (dizziness, concussion), orthopedics.
I enjoy working at Breakthrough because of the personalized services we offer and our commitment to the excellence of those services.
What's Jocelyn Reading, Listening To, or Watching?
Supernatural (TV Show) 

Predictably Irrational (Book)

All Marvel movies (especially Spiderman)
In my free time I really enjoy hiking, traveling, eating good food, and petting all the dogs I can find.