PT, DPT, CF-L1, Physical Therapist
I grew up in Goshen, Indiana and was a competitive swimmer from the age of 6. I ended up swimming at the Division 1 level for Eastern Michigan, specializing in distance freestyle and 400 IM. I took a year off between undergrad and grad school to travel and coach swimming. I went to Ohio University for PT school where I was able to study abroad in Botswana and complete my final clinical rotation in Miami, working at Force Physical therapy with mostly NFL Athletes, CrossFitters and Baseball players. I have worked in outpatient physical therapy since I graduated in May of 2020. I have taken several continuing education courses, most notably achieving my certification through ICE for Clinical Management of the Fitness Athlete. I have also taken a course for pelvic health, specializing in pregnancy and postpartum. I also obtained my CrossFit Level 1 trainer certificate in January 2021.
Respect, open mindedness and authenticity drive the way I live my life. I believe that as a society we do not listen enough to understand, we listen to reply. I believe everyone's opinions and beliefs matter and should be respected. If I am to try and educate and empower my patients, I need to be authentic and practice what I preach.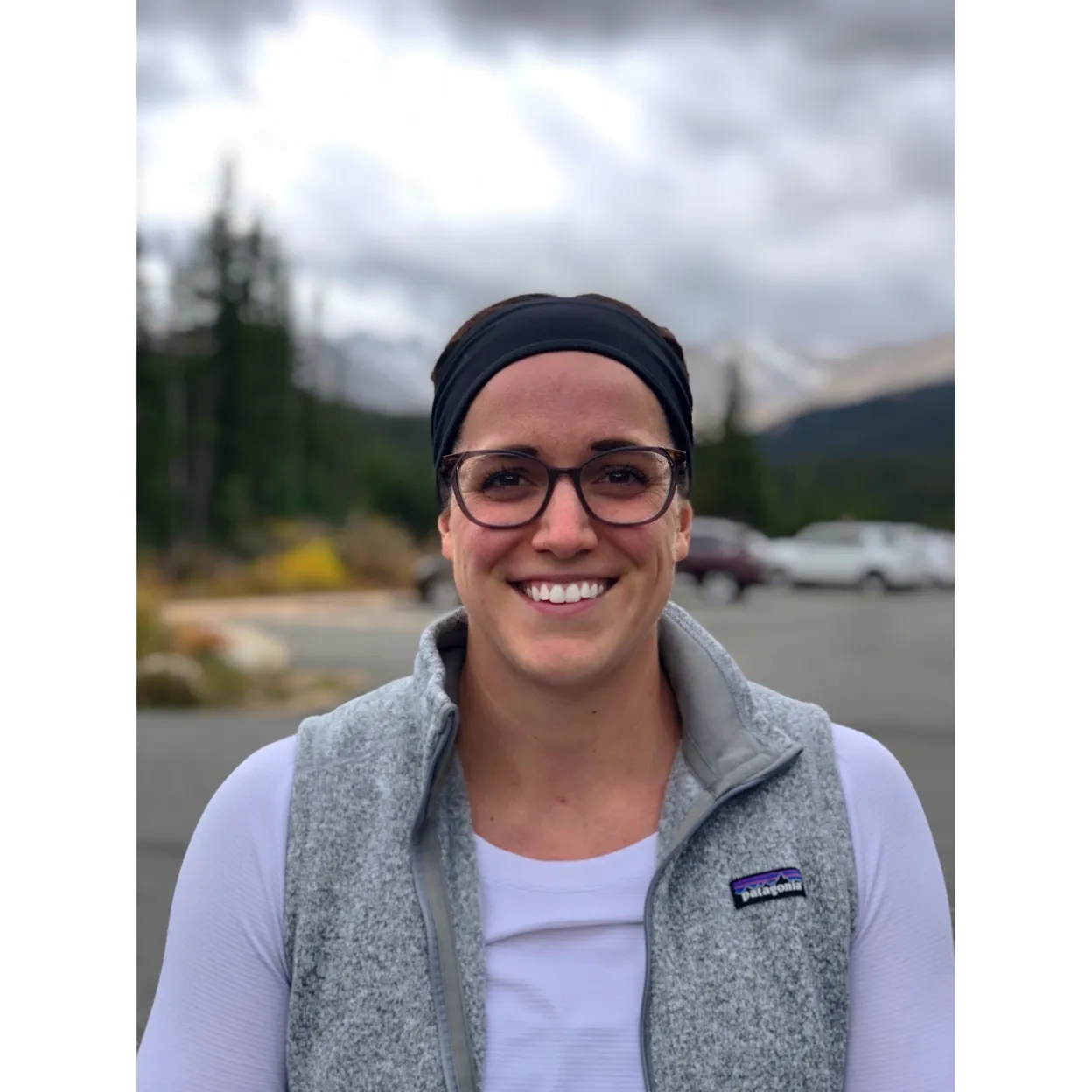 Too many people let an image or diagnosis define them. So one of the ways I want to help people is to help them see how strong they are.
I specialize in several areas including: Dry Needling, Joint Manipulation, Pelvic Health , Management of CrossFit Injuries , and Swimming Performance/Injury.
I enjoy working at Breakthrough because I get to spend 1 hour with each of my patients and I set my own schedule so I am never double booked. I work within an office that is attached to a CrossFit gym so I have access to any equipment I could possibly need. Plus, I get to bring my dog!
What's Audra Reading, Listening To, or Watching?
Anything Marvel (TV Show & Movies)
Great British Bake off (TV Show)
The Witcher (TV Show)
Rich Roll (Podcast)
When I'm not working I enjoy hiking, camping, CrossFit, running, swimming, hitting up the best coffee and donut shops around and cuddling my dog as much as possible.